JetBoil MiniMo
The JetBoil MiniMo stove was one of our first purchases after our first camping trip. On that first adventure, we attempted to boil water with a cheap pot over an open flame. While this may work in an ideal situation, we struggled. It was cold and windy, and the fire just struggled to get going while we were cold and really in need of some warm caffeinated beverages.
Upon our return to civilization, we made a list which required things such as "real" sleeping bags (not the cheap ones from childhood sleepovers), "real" sleeping pads (not moving blankets), and something to make coffee with. We had no idea what that something was, so we started researching. We quickly learned that JetBoil's are a great item, and started saving up some money to get one. Sure there are smaller options, or bigger stove options, but the size, weight, and versatility of the JetBoil is just right for us. It's great for backpacking, since we don't do many multi-night, long-distance treks. It's great for car camping, because I love to pack things as small and as light as I can. I don't like the car jam packed of stuff, just because it can be!
While we were saving up the funds for these new camping purchases, REI happened to be hosting a Garage Sale. We hit the jackpot. There we found a brand new, unopened, perfect JetBoil MiniMo. We snatched it right up and it's been perfect ever since.
The stove is small and has an ignition switch. It packs completely into itself - the stove goes into a small felt bag, which goes into the pot, the handles collapse, the tripod attaches to the lid, and you can even put your small propane bottle in the pot. It nests into a small footprint for stove and pot, and doesn't weigh too much (14.6 ounces). [Drawing from jetboil.com]
The stove packs a punch - up to 6,000 BTU - for a quick boil (about 3 minutes in our experiences), but also can maintain a slow simmer via the adjustable flame control. It can handle about 32 ounces (1 liter) of water, so almost exactly what goes back into the big Hydroflask bottle or two coffee mugs! :)
The lid has a pour spout, or drinking spout - though we rarely use either. The inside of the pot is marked with measurements which helps with the "boiling water" meals. The handles fold out, and are coated in a rubber substance, to make it easy to hold and it won't burn your hands. It comes in various colors and designs - but we couldn't resist the line drawn art with a tent!
We've had solid performance from this stove at low and high altitudes, and hot and cold temperatures. It can be tricky to light in windy situations, but this is remedied by briefly blocking the stove from the wind, or in desperate moments, manually lighting it.
It can also be expanded with quite a few optional accessories. We opted for the coffee press and the pot stand. The coffee press left a bit to be desired - it tends to leak grinds around the edges, but hey, when roughing it, chunky coffee kind of fits the bill. We tend to camp in places that don't have water (ahh, California), so cleaning it up after making coffee is a pain - or you get slightly coffee flavored everything after you make the coffee (sometimes not bad, sometimes bad). The pot stand just adds some versatility for allowing use of other pots on the stove - great for trips with multiple pots, and alleviates that coffee pot residue problem!
Overall, we love this stove and the quickness it provides for making a warm beverage on a cold morning, or a hot dinner after a hike.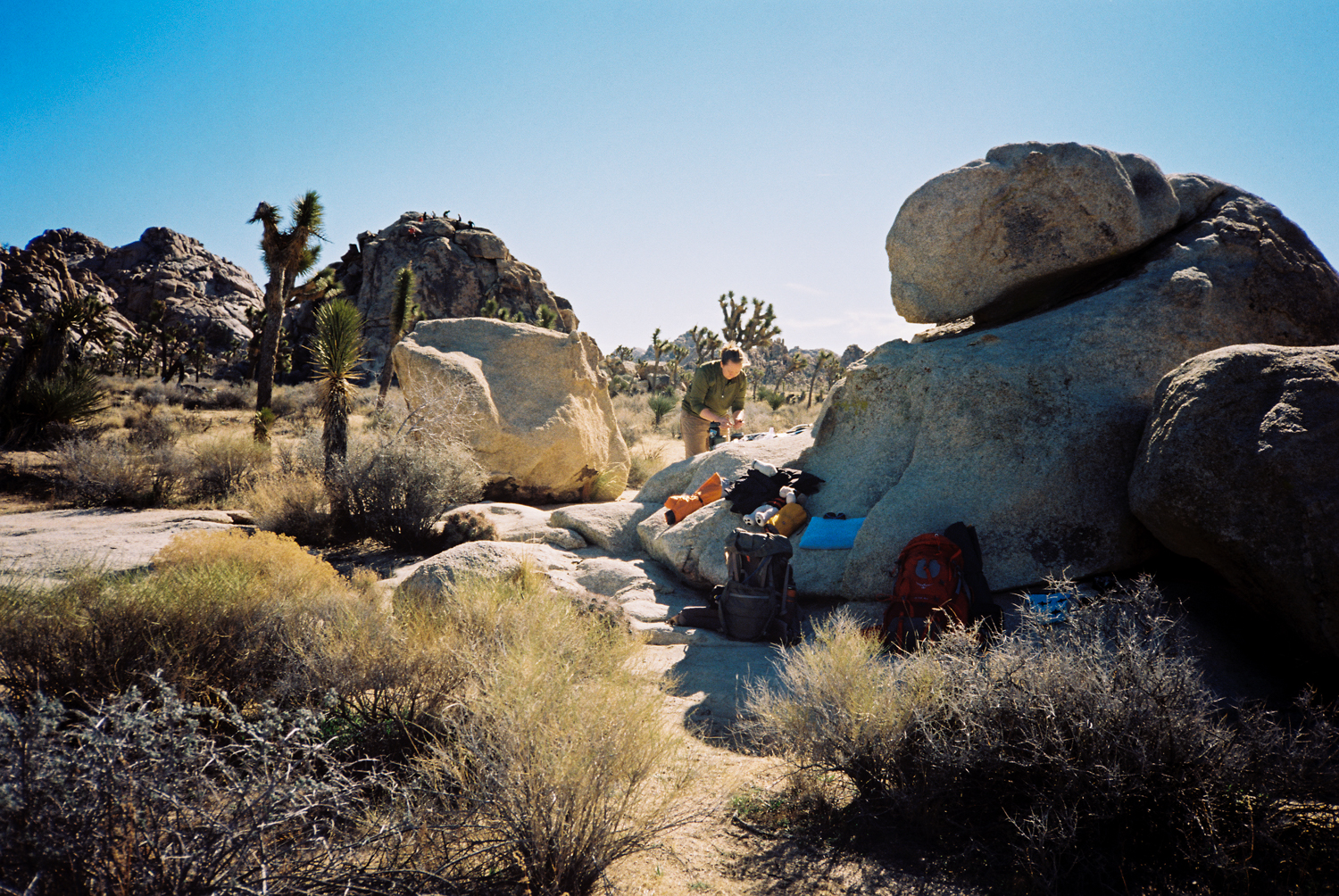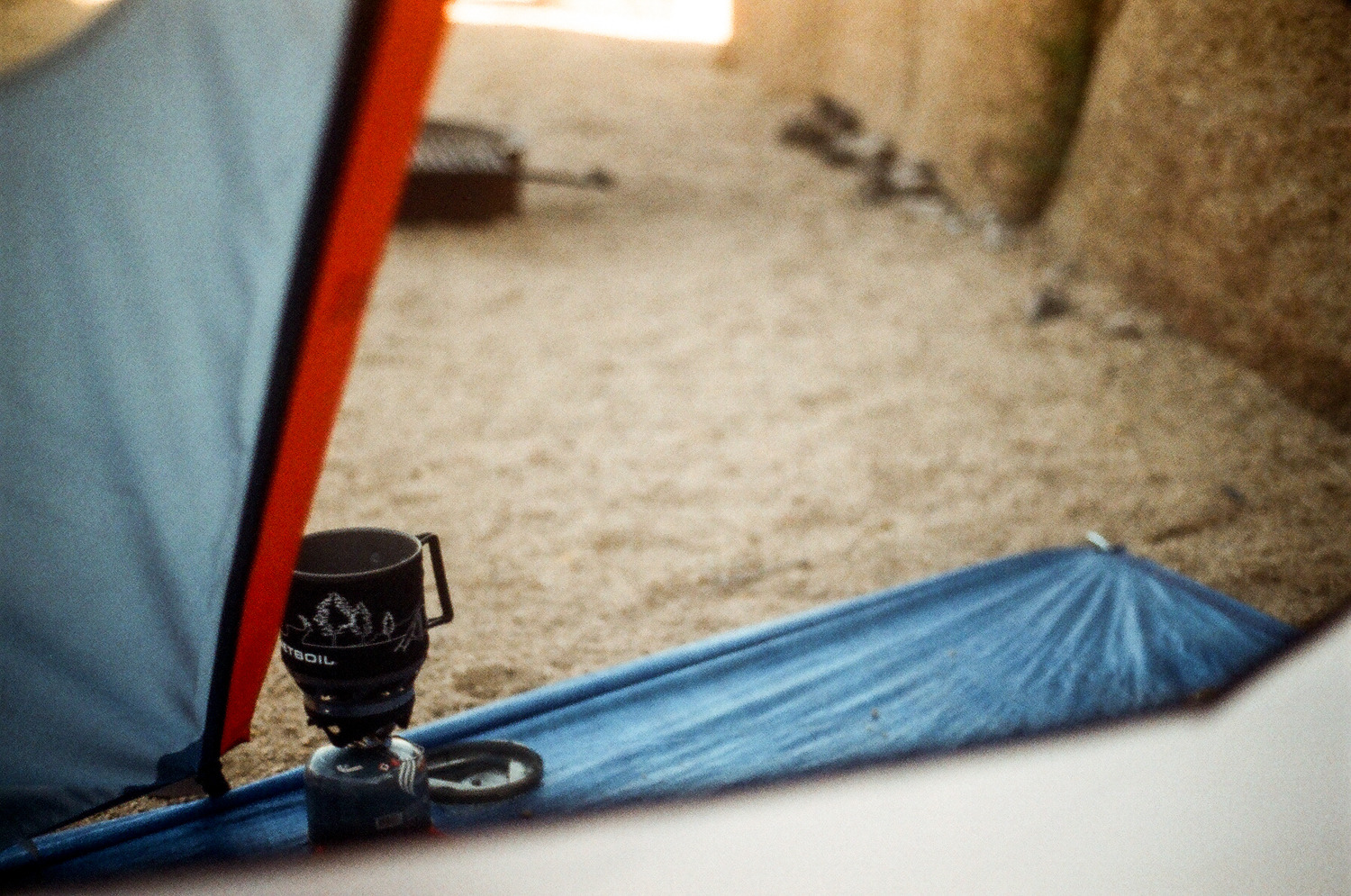 Note: Some of the links in this post are affiliate links, meaning, at no additional cost to you, we will earn a small commission if you choose to make a purchase. We will only ever share honest, unbiased reviews. We are grateful for your support of our site in this way. Thank you.