Marmot Limelight 3P Tent
The search for a home away from home is one that we ended up taking quite seriously, after a mess of a start to our camping lives. Our first camping trip was two night in the desert in January. Cold and windy. We went with a $20 tent that was over 10 years old, and regretted it almost as soon as the wind started blowing. We still somehow have a fond memory of this mess of a tent. Regardless, we went shopping for a new tent soon after we got home from that trip.
We started with a Marmot Tungsten 3P, and while it is a great tent, it was a tad noisy in the desert winds where we were mostly camping at the time. We also didn't prefer that there was no way to see out of the rain-fly. The floor didn't seem super resilient, even with the footprint, and overall, we opted to keep shopping.
We had a brief trial with an REI Half Dome 2+. By brief, I mean we set it up in the living room and decided to return it. While it is a great tent, seems well made and all, we were just feeling extra particular about the fabric and trying to find something quiet.
Finally, we landed on a Marmot Limelight 3P, and for a great sale price online. This tent has won us over. It is very durable and has kept fairly quiet on some very windy nights. It isn't the smallest or lightest tent out there, but it has worked fine when divided up between the two of us for backcountry hikes. It has withstood rain and wind, and even a good layer of frost. The rain-fly has a little peekaboo window, which is nice in the mornings to see what it looks like before whipping the door open. There are stash pockets in every corner, as well as a gear loft in the ceiling. We have found that the inflatable LuminAID Packlite 16 Solar Lantern works great in this loft and lights the tent nicely. It came with a footprint, which easily attaches at all four posts corners and stays put under the tent.
We often put the tent and footprint on a tarp, if car camping, just to add a bit of protection from the ground that tends to be rocky where we camp.
One of the more important aspects of a tent (in our opinion) is the ease of putting it up and tearing it down. This tent is easy peezy. Literally, ten minutes is more than enough time once you've done it a couple of times. We've never had to use the provided guylines to stake it out more securely, so I'm sure that would add some time. It has been a very secure standing tent without the added support, even in some very gusty winds. As far as other weather goes, this tent kept us dry during several hours of rain and wind while camping in Big Sur. It felt like a miracle to wake up dry and almost warm after hours of rain and wind!
All in all, we love this tent!
As luck would have it, Marmot updated this model this past spring (2017), so this exact tent is no longer available. From looking at Marmot's description, the biggest change is that it now has a super-sized double door on one side and a regular D-door on the other side. The color is a bit different, also, but it still has that excellent marmot orange!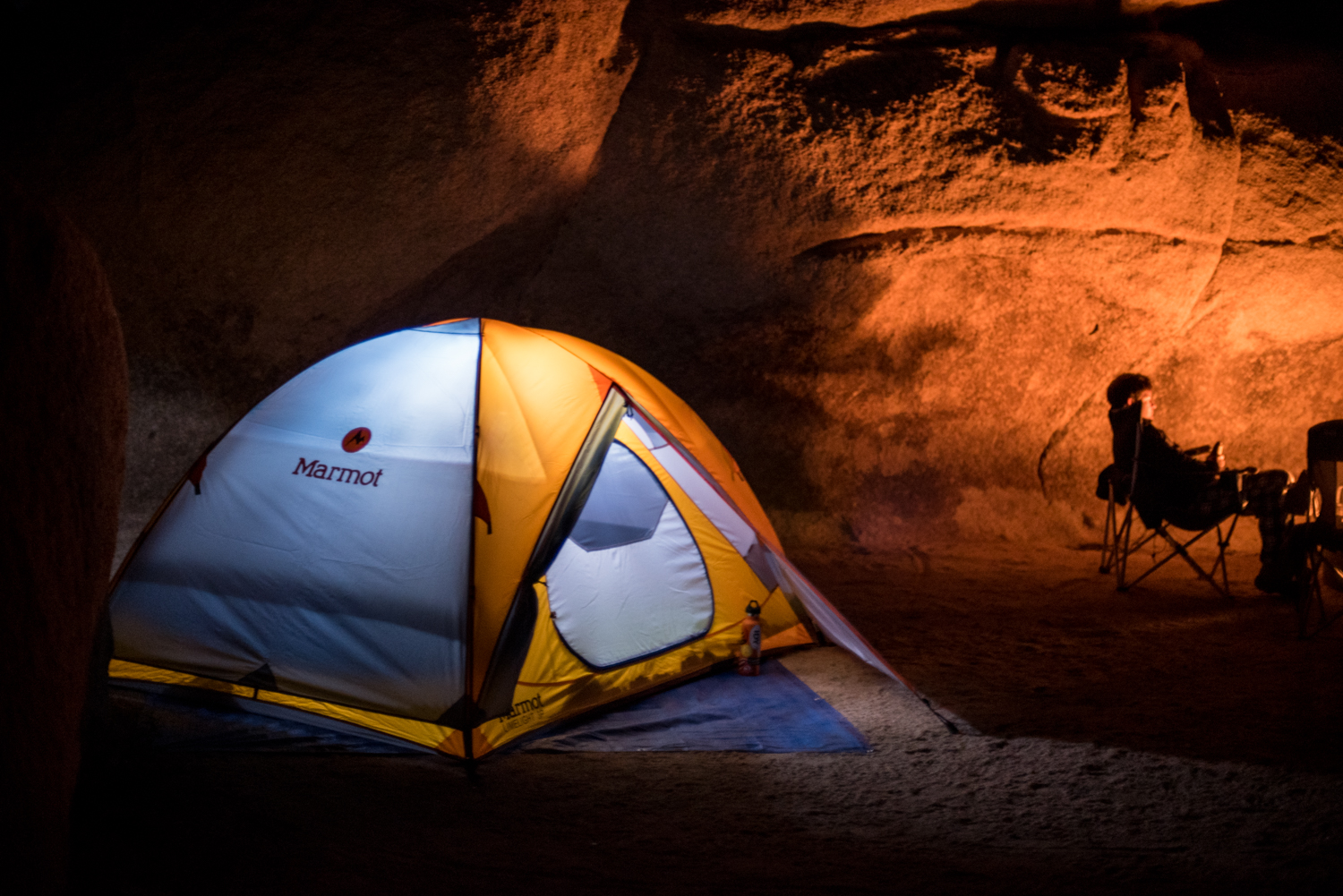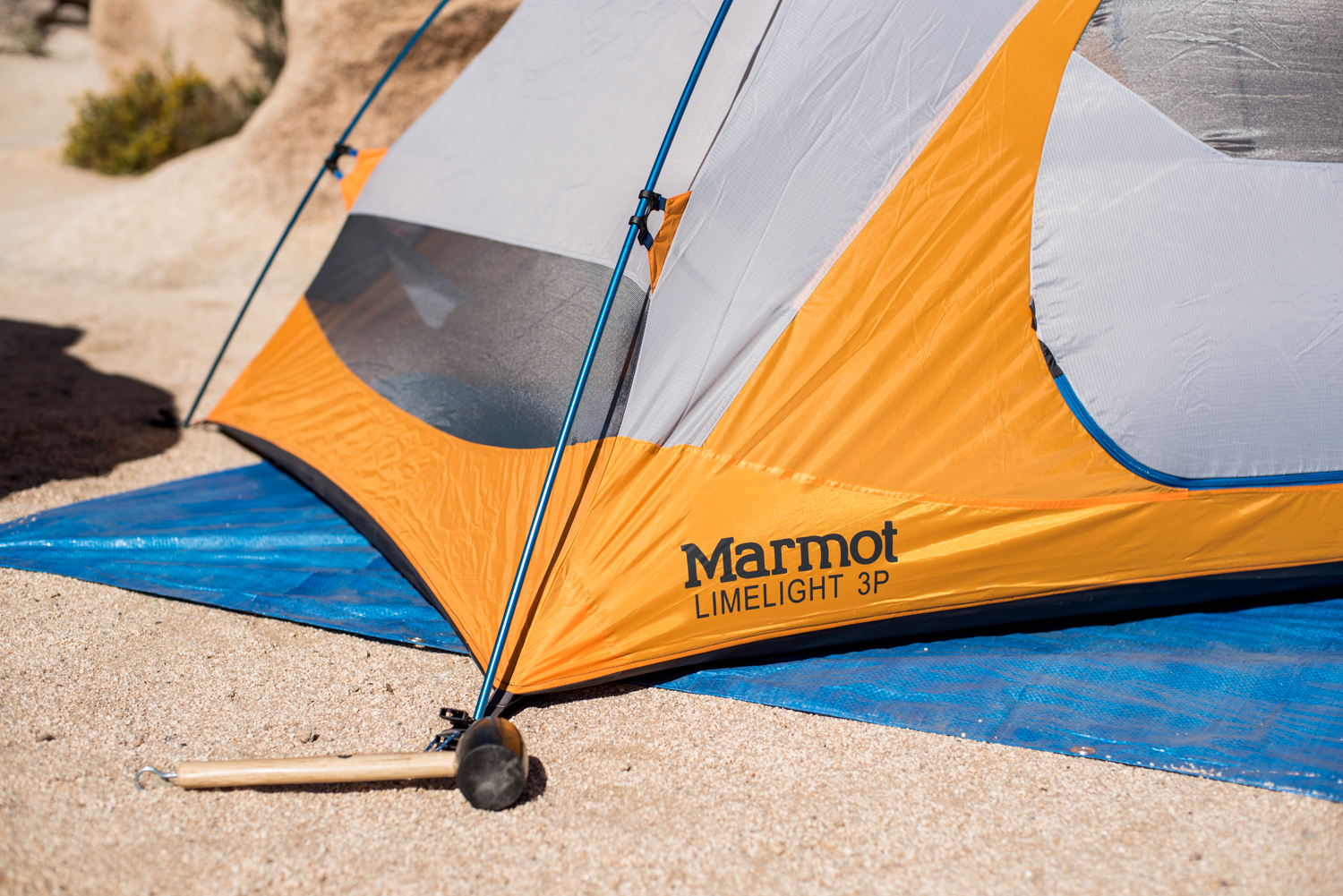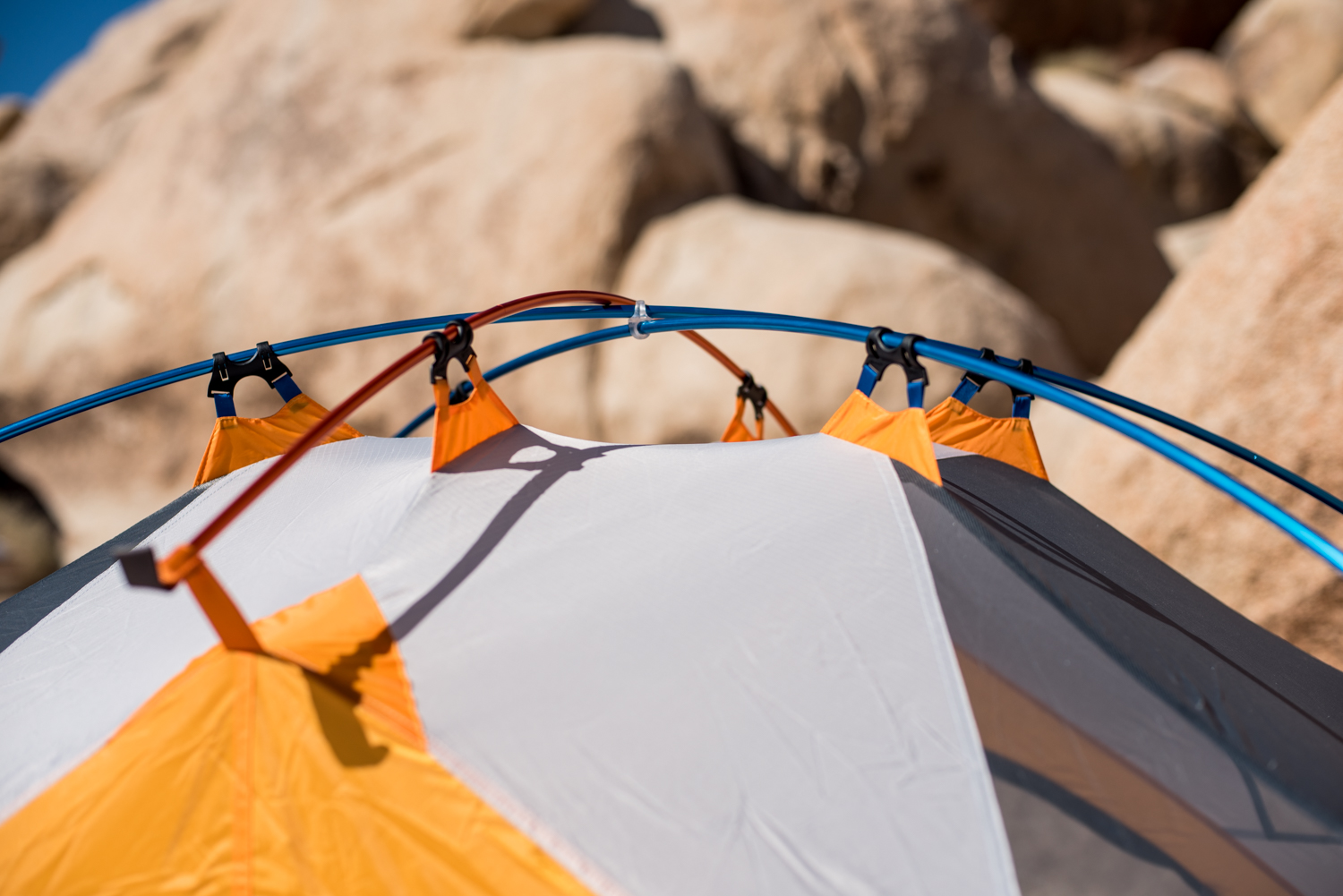 Note: Some of the links in this post are affiliate links, meaning, at no additional cost to you, we will earn a small commission if you choose to make a purchase. We will only ever share honest, unbiased reviews. We are grateful for your support of our site in this way. Thank you.