Exploring Death Valley National Park: Day 1
After our first night camping at Death Valley's Texas Spring Campground, we headed south on Badwater Road to Badwater Basin. We paused along the way to check out a blocked dirt road with a tractor sitting in the middle of the road.
We continued down to Badwater Basin. At 282 feet below sea level, it is the lowest point in the United States. We walked out onto the salt flats with a few cameras each. Being December, it was still a bit cool, but I'd definitely make sure to bring a pack with water even for this short jaunt in the heat of summer. Maybe it's the salt, but we felt somewhat heated and dry by the time we got back from out desert walk across the flats.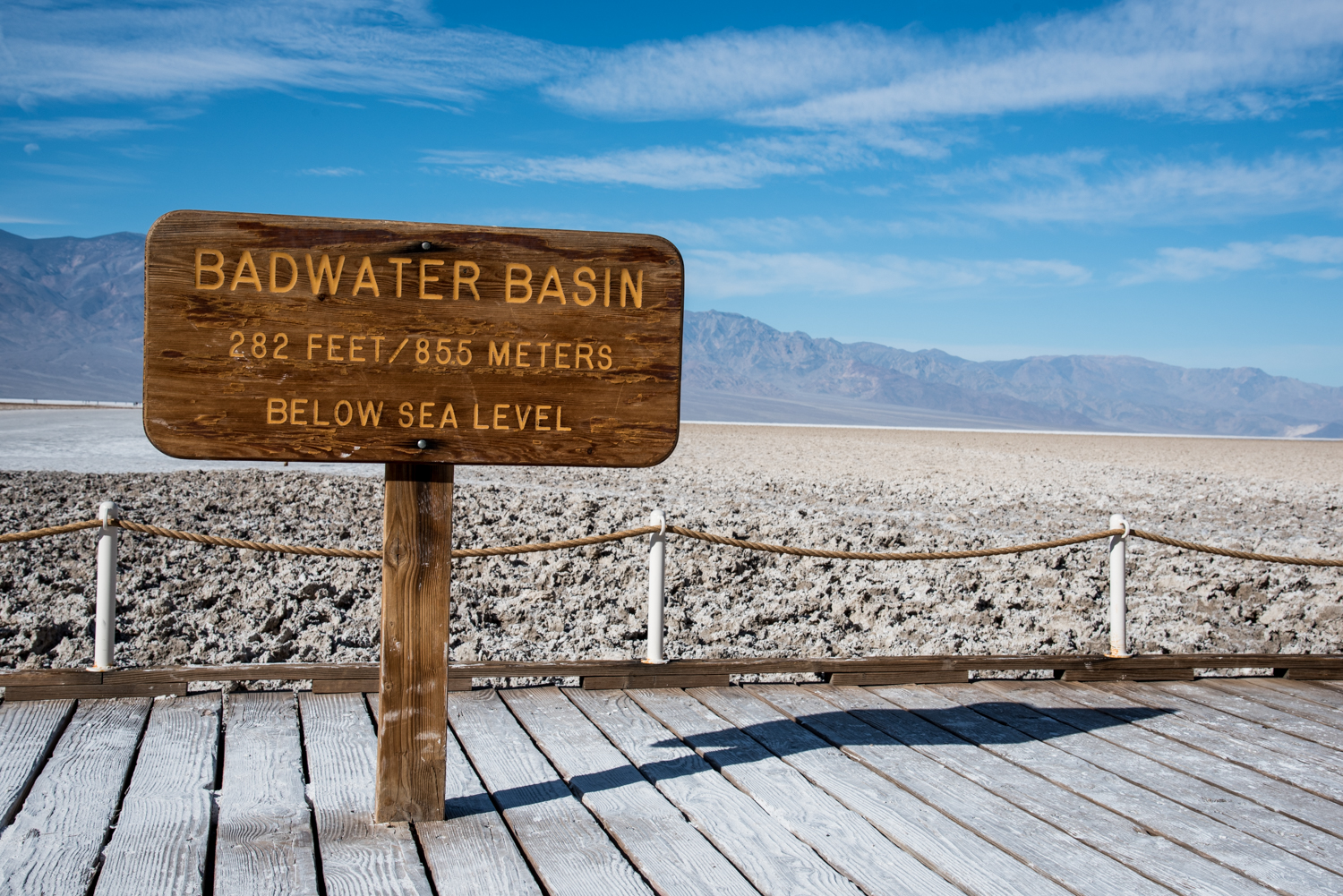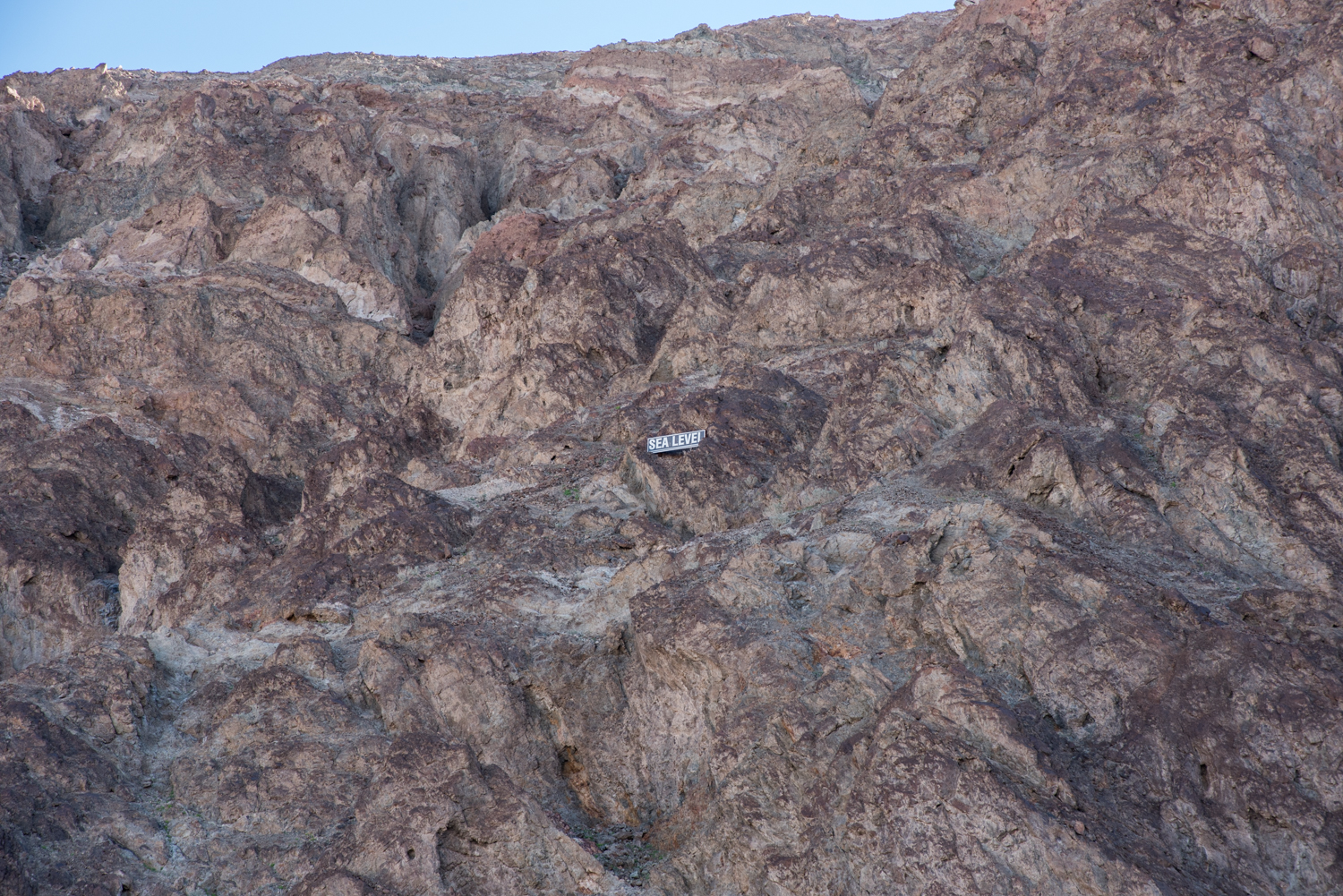 After spending about at hour at Badwater Basin, we headed back the way we came on Badwater Road. Rather soon, we turned right on a dirt road to head to Natural Bridge. The trailhead for Natural Bridge is is about 1.5 miles on the dirt road. The road was easily managed in our Subaru Crosstrek. We saw a few other SUV's and even a few sedans parked at the trailhead. This short hike is 2 miles round trip to where the "natural bridge" spans out over the canyon.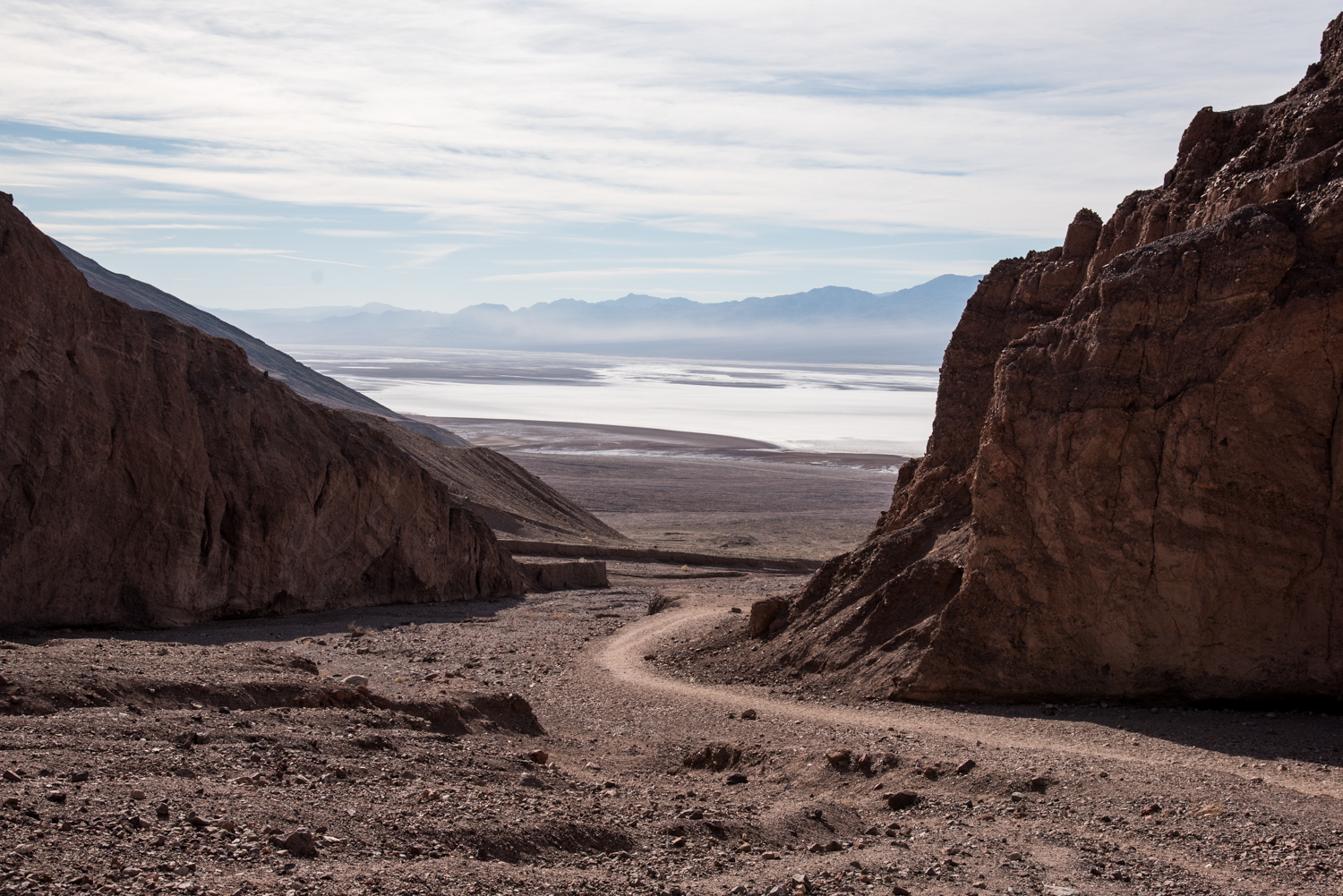 From there, we continued heading north just a bit before taking a left onto another dirt road out to Devil's Golfcourse. There is about a half mile of dirt to get to this area, but it is an easy drive. This was one of our favorite spots we explored. The landscape surrounding us was similar to Badwater, but the salt formations were so much more dramatic. You definitely want good solid shoes for climbing around these formations as they are very sharp and unforgiving.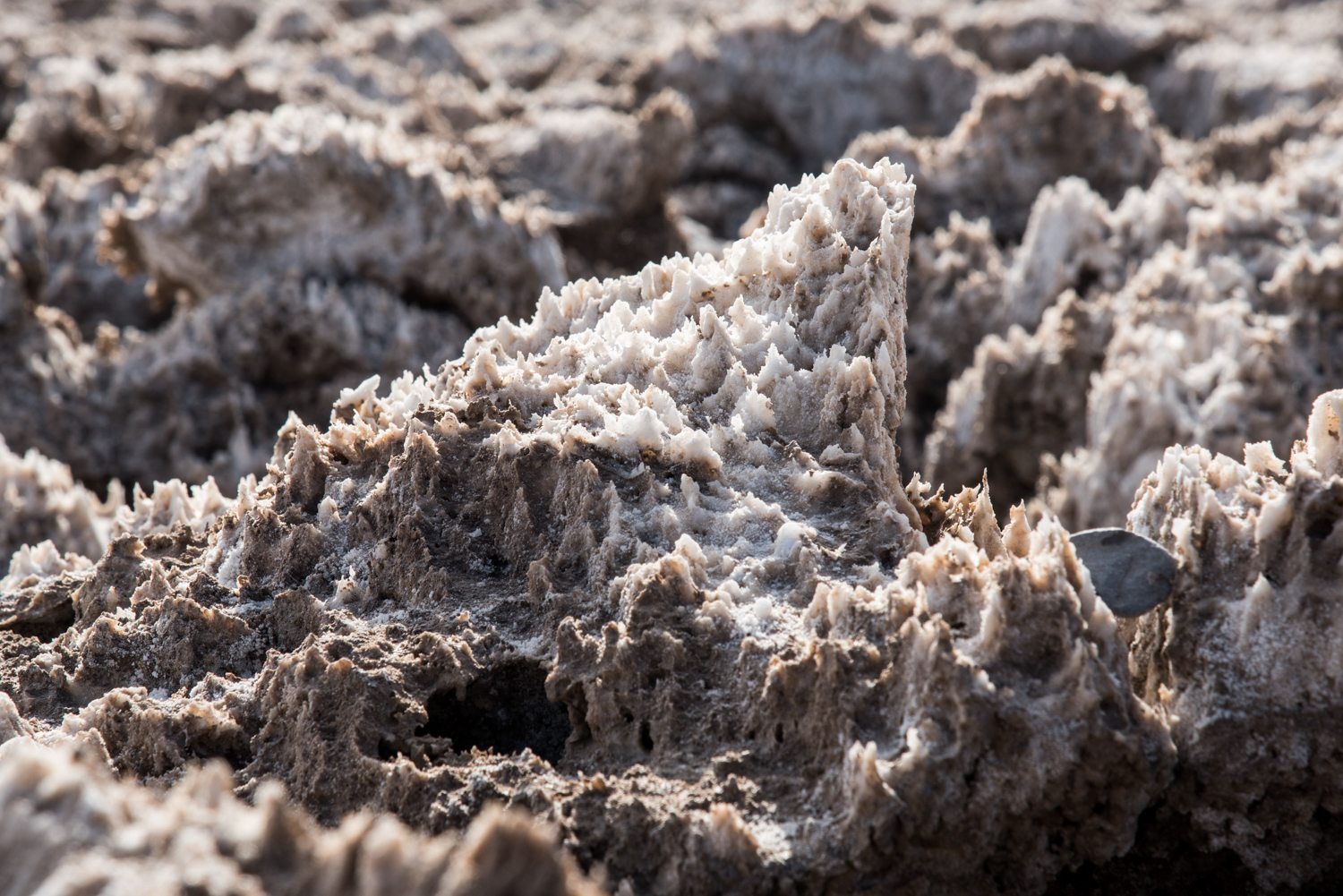 Our next stop was Artists Drive - a one-way road that winds through canyons and hills. Definitely worth the side trip! A little more than half way along, you get to Artists Palette where there is a parking lot. This gives an opportunity to get out and look around, and just in case, there is also a little bathroom!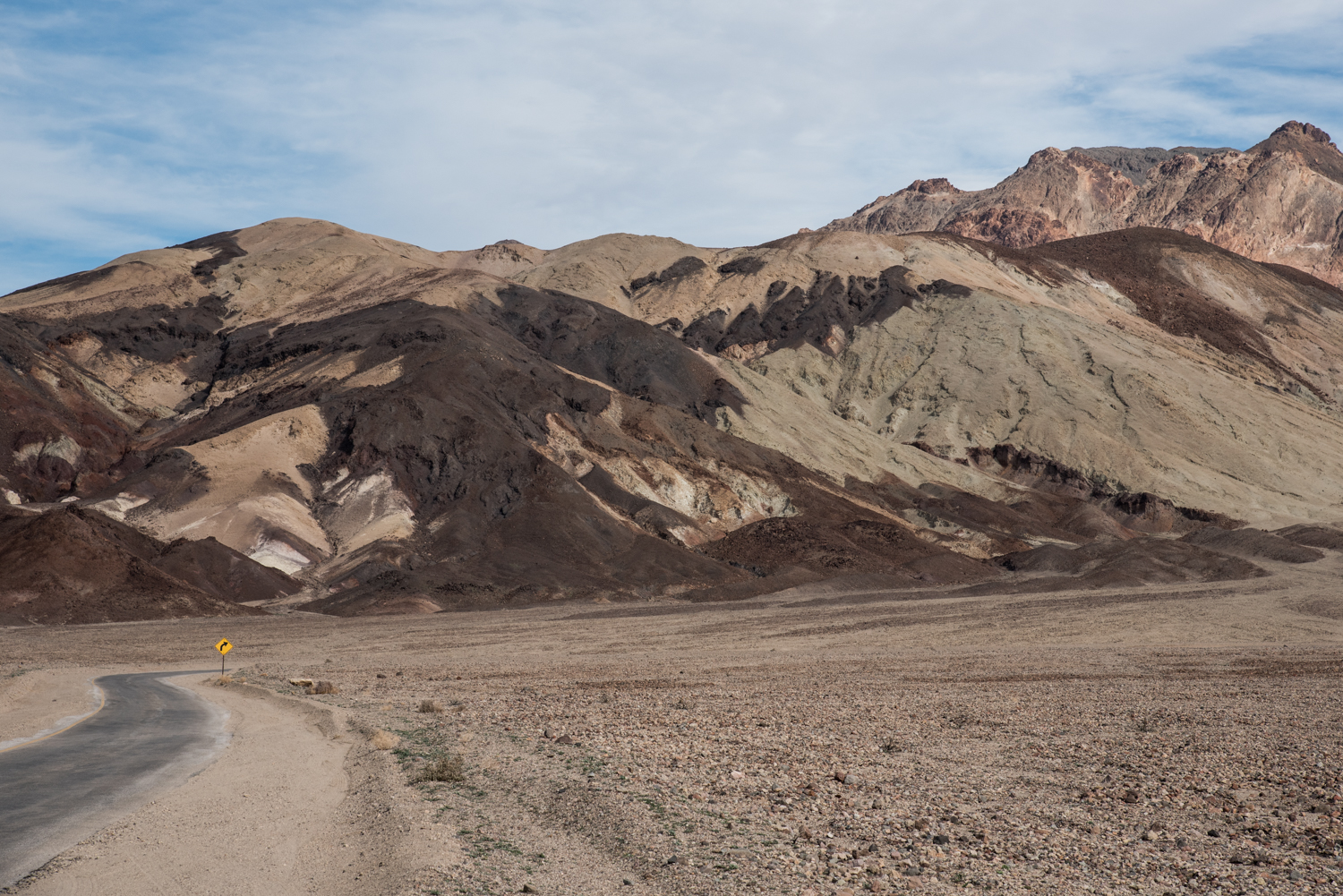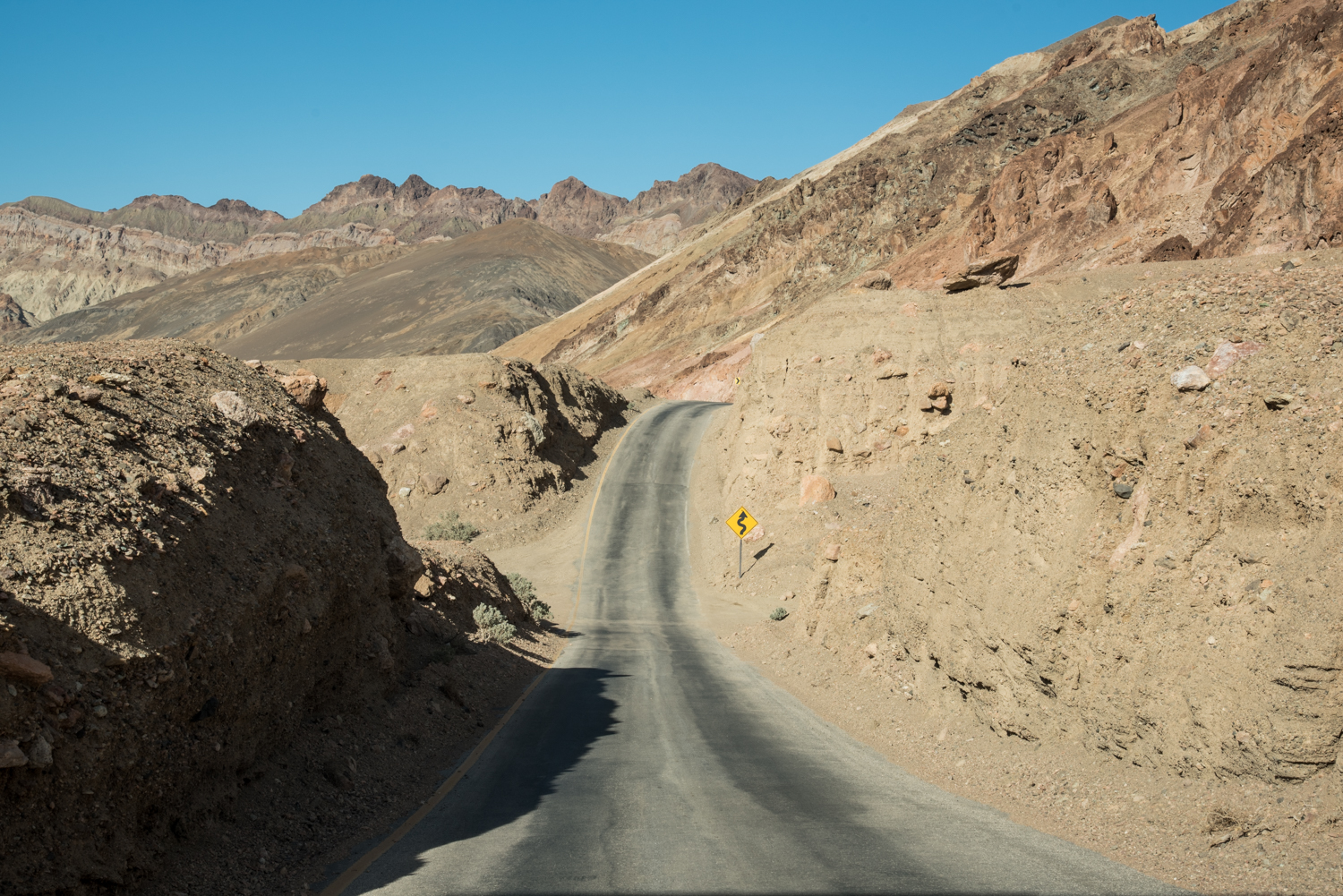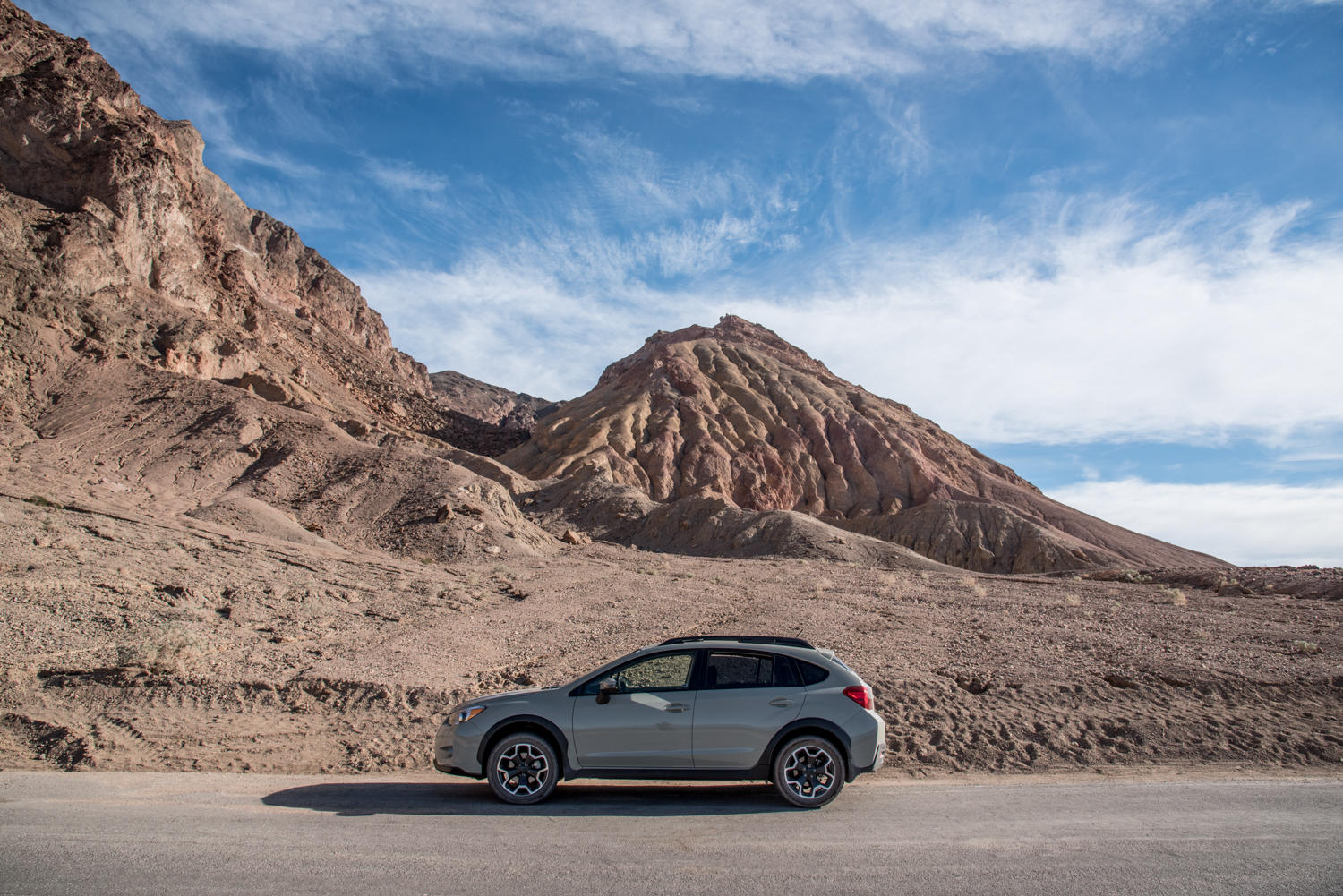 Our last stop for the day was Zabriske Point. We wished we had spent a little more time hiking around this area, but we were in a rush to get back to the campground and select a spot for our second night. This park has so much to offer, definitely plan on more than a day or two to give yourself ample time to see it's many hidden treasures!